HELP BRING TRANSLATED DISCIPLESHIP RESOURCES TO EVERYONE,
everywhere.
Over
2 billion people

have little to no biblical teaching in their own language
Our Goal of $2M will allow us to provide translated resources to an additional 8M people in 2023.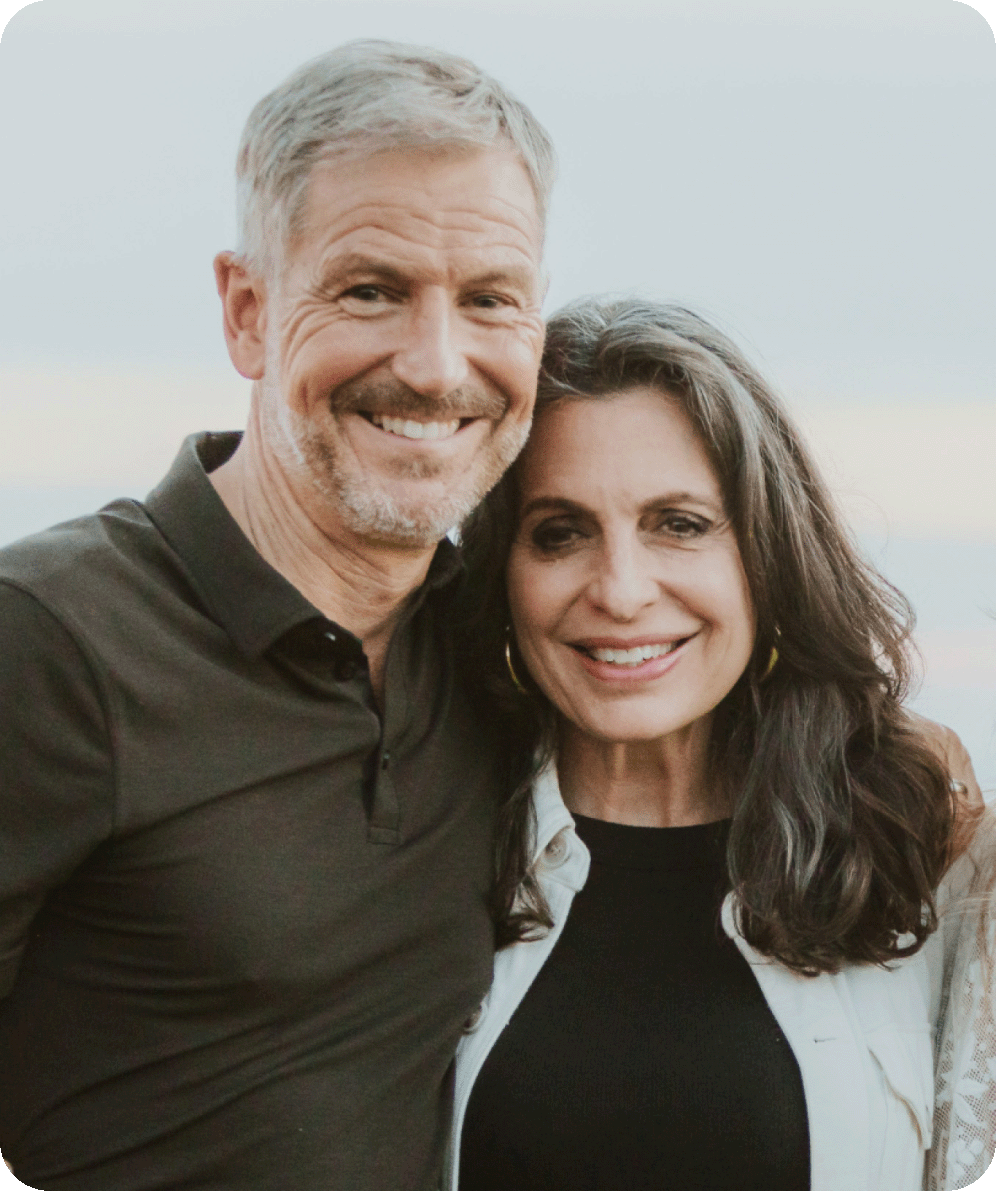 A little over a decade ago, I met with a pastor from Iraq who was so desperate for our teaching materials that he had gone into debt to buy some for his church.
In that moment, my heart broke, and a fire started burning within me. I knew God was calling us to do more for our brothers and sisters around the world.
Fast-forward to today: with your help, we've now given away over 56 million translated resources to hungry believers, many just like the pastor from Iraq.
Heading into this next year, we're more committed than ever to making a way for everyone, everywhere, to have access to discipleship resources in their own language.
Please consider making a year-end gift to advance this critical work.
The words "thank you" feel too small, but from the bottom of our hearts, Lisa and I want you to know how grateful we are to be on this collective mission with you.
With full hearts,
John & Lisa
Because Everyone Needs to Know
Why are translations so important?
TRANSLATIONS ARE
pathways—

TO PEOPLE, TO NATIONS.
01.

Lack

Billions of people around the world still lack discipleship resources in their native language. Often, there are nations that have never even seen a Christian resource, besides the Bible, in their own dialect.

The power held within a native language is part of a person's core identity–a head to heart connection.
02.

Access

Translations become pathways to reach people and nations. We believe that getting native discipleship resources into the hands of pastors and leaders around the world has the potential to bring revival to an entire nation.

With translations, discipleship tools are/can impacting/impact people all over the world in nearly every language.
03.

Transformation

We believe that the right message for the right time and people group can bring transformation to a community. We are all here because we've experienced the power and effectiveness of many discipleship tools.

At Messenger International, our greatest hope is to do the same for every person around the world, where language is not a barrier.
04.

New Technology

In many nations around the world, literacy rates are very low—especially in rural and remote areas.

For this reason, Messenger not only produces written, translated resources, but also audio messaging so that those who cannot read can still receive these life-transforming messages and be equipped.
ONE TRANSLATOR WHO IS TRANSFORMING
Madagascar
Epafra became interested in English at an early age. Now he is translating biblical teaching resources into Malagasy, making pathways to reach the people of Madagascar. Not only this, but he is also forging new paths to bring resources to remote villages in parts of his country.
Epafra is one of the many translators who are making a way for people to have access to biblical teaching in their native language, and your gifts go directly to supporting the efforts of people like him around the world.
01.
Identify
We find people groups with discipleship needs and help determine the most critical teaching resources that would address it.

Current translations in production include Javanese, Somali, Danish, and over 10 other languages.
02.
Translate
Our extensive network of translators produce the resources in their respective languages.

In 2022 alone, we will translate the first ever known discipleship resources into languages spoken by a cumulative 216 million people.
03.
Distribute
We distribute both physical and digital resources to pastors, leaders, and church networks around the globe, who use this teaching to equip the local body of believers.

For every $1 you give, we reach an estimated 4 people.
The Impact of Your Giving
SINCE 2011, WE'VE GIVEN OVER 56 MILLION RESOURCES IN 122 LANGUAGES IN OVER 230 NATIONS.
We are the leading provider of translated resources in 71 languages, spoken by 1.677 billion people.
We are the only known provider of translated resources in 37 languages, spoken by 517 million people.
YOUR GIFT CAN

change

A NATION.
We believe the right message in the right hands can transform an entire nation.
Because of the generosity of givers like you, we have seen such transformation with our own eyes.
By contributing today, you are a way for more translations and more distribution. Your gift is bringing hope to people everywhere.





















































GIVE BY DECEMBER 31, 2022, TO bring translated resources to people in places like Madagascar
By joining the collective and giving on a monthly basis, you'll empower us to strategize our long-term translation and distribution efforts.
© 1992-2022 Messenger International
Messenger International is a 501(c)(3) tax-exempt organization. Your contribution over and above the fair market value of any goods or services received is tax deductible as allowed by law in the United States.