Full transparency of financial information. Feel free to review our financial audit report for fiscal year ending December 31, 2022 prepared by an independent audit firm. As you will see, 82% of all expenses are program/ministry-related.
Board oversight and authority. The Board of Directors is engaged, informed, and independent. Our board has established rules against inurement and self-dealing.
Safeguarding of assets. This includes best practices in determining executive compensation, conflicts of interest, and support yearly independent financial audits. The organization follows the rebuttable presumption standards established by the Internal Revenue Service in determining executive compensation.
Maintaining a whistleblower policy that protects those involved.
Maintaining a written document retention and destruction policy.
We are accredited by the ECFA.
ECFA serves as a financial accountability partner to ministries who voluntarily seek accreditation and continue to faithfully demonstrate their commitment to ECFA's high standards. The standards are set at an appropriately high level to provide the essential guardrails for financial integrity in churches and ministries of all sizes. While admittedly the standards do not address every potential issue or challenge an organization may encounter, they have stood the test of time in helping thousands of churches and ministries enhance trust and become better stewards of their God-given resources.


We are honorable in our administration, governance, and financial accountability. If you have any questions, please contact our office at +1 (800) 648-1477.
Our 2021 & 2022 Financial Statements
Erik Van Alstine
Author & Entrepreneur
John Bevere
Co-Founder & CEO, Messenger International
Lisa Bevere
Co-Founder & Vice President, Messenger International
Steve Kelly
Lead Pastor, Wave Church
Rob Ketterling
Founder & Lead Pastor, River Valley Church
Phil Liberatore
CPA, Owner of Your IRS Problem Solvers
Dennis Rouse
Co-Founder & Senior Pastor, Victory World Church
Colleen Rouse
Co-Founder & Senior Pastor, Victory World Church
Steve Vaggalis
Founder & Lead Pastor, Destiny Worship Center
Steve Casciani
Managing Member, Grace Light Capital, LLC
Mark Schick
Founder & Owner of Master Mechanical, LLC
Dave Copeland
Founder & Owner of Copeland Development & Construction Co., Inc.
© 1992-2023 Messenger International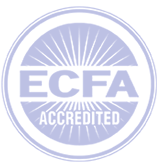 Messenger International is a 501(c)(3) tax-exempt organization. Your contribution over and above the fair market value of any goods or services received is tax deductible as allowed by law in the United States.