Conversations is a bi-weekly podcast hosted by authors and speakers John and Lisa Bevere covering a host of topics confronting the modern-day Christ-follower.
Family is a beautiful mess. Join the Beveres in this multi-generational, faith-inspired podcast as they wrestle through the issues modern families are facing.
Lisa believes every woman not only needs a godmother, but can also be one. Listen in as Lisa seeks to connect the goddaughters with the godmothers and watch how God uses relationships to bridge these gaps in our lives. 
Sons and Daughters is a movement that connects this generation to the adventure, freedom, and purpose found in our Creator. Our hope is to make you laugh, cry, ask some hard questions, and awaken to the wonder God's placed within you!
© 1992-2023 Messenger International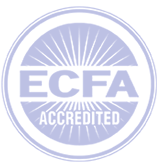 Messenger International is a 501(c)(3) tax-exempt organization. Your contribution over and above the fair market value of any goods or services received is tax deductible as allowed by law in the United States.