GIVE PEOPLE THE discipleship THEY NEED
Billions of people lack access to discipleship resources in their language. With your help, we're changing that by providing translated resources to people in 220 nations and counting.
Of people just like you and how they're making a global impact
In the past decade alone, we've distributed over 47 million resources to native leaders in more than 226 nations and territories in 111+ languages.
Digital Discipleship for Everyone
MessengerX is a state-of-the-art discipleship app that connects you with world-class teachers, authors, and leaders who will help you grow in your faith and multiply your effectiveness. And it's available to you at no cost at all with just the swipe of a finger!
Since the start of Messenger International, we've distributed over 47.3 million resources. But now with the advent of MessengerX, we can accelerate the translation and global distribution of discipleship resources.
In less than a year, MessengerX has over 325,000 users in 220 nations—giving more people, in more places, access to life-transforming truth in their own language.
With over 100 languages available on the app and resources accessible in video, audio, and literary formats, we are revolutionizing discipleship across the globe.
BUT NONE OF THIS IS POSSIBLE
WITHOUT YOU
Thank you to all our partners who have played their part to revolutionize discipleship across the globe.
© 1992-2023 Messenger International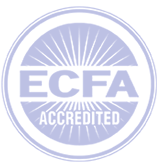 Messenger International is a 501(c)(3) tax-exempt organization. Your contribution over and above the fair market value of any goods or services received is tax deductible as allowed by law in the United States.