ONE TRANSLATOR WHO IS TRANSFORMING
Madagascar
Epafra became interested in English at an early age. Now he is translating biblical teaching resources into Malagasy, making pathways to reach the people of Madagascar. Not only this, but he is also forging new paths to bring resources to remote villages in parts of his country.
Epafra is one of the many translators who are making a way for people to have access to biblical teaching in their native language, and your gifts go directly to supporting the efforts of people like him around the world.
Give today and help make a way for everyone, everywhere to have discipleship resources in their own language.
"MESSENGER RESOURCES BRING UNITY, AND I BELIEVE UNITY IS THE FIRST STEP TO REVIVAL."
© 1992-2023 Messenger International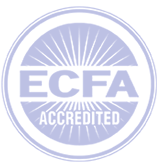 Messenger International is a 501(c)(3) tax-exempt organization. Your contribution over and above the fair market value of any goods or services received is tax deductible as allowed by law in the United States.