Together, we can fund the translation of our next resource in the Macedonian language:
The Awe of God by John Bevere
In the country of North Macedonia, spirit-filled churches are few and far between—less than 1% of the population is Evangelical Christian.
God-inspired teaching material is scarce, but the people of Macedonia are eager for more of the Truth.
Messenger International is the leading provider of discipleship material in Macedonia with a current library of 34 resources in the Macedonian language.
Let's make The Awe of God by John Bevere the 35th!
© 1992-2023 Messenger International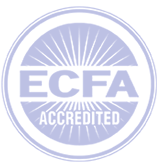 Messenger International is a 501(c)(3) tax-exempt organization. Your contribution over and above the fair market value of any goods or services received is tax deductible as allowed by law in the United States.