Be the first to join a Messenger Circle
Curated growth tracks by and for leaders
Intimate access to industry experts and thought leaders
A designated mentor who'll help guide your growth experience
Online discipleship and mentoring
Biweekly Zoom calls
1x Zoom meeting with a specialist (1-hour)
2x Zoom meeting with a circle
Strong Leadership / Leadership Capacity
Mental Health / Well-being
Spiritual Maturity / Spiritual Formation
Relational Excellence / Meaningful Relationships
Targeted Activation / Intentional Action / Meaningful Action
We're creating a space for emerging leaders like you to grow and lead. And we want you to join us.
© 1992-2023 Messenger International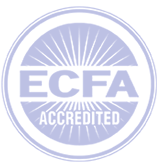 Messenger International is a 501(c)(3) tax-exempt organization. Your contribution over and above the fair market value of any goods or services received is tax deductible as allowed by law in the United States.