All around you, people need miracles. Whether it's the healing of their body, freedom from an addiction, or provision for a need, difficult situations often leave people feeling hopeless and desperate, wondering if God is going to come through for them.
That's where your story comes in. By sharing what God has done for you, you can inspire others to have faith that God can do something similar in their own lives.
Share your story below to help provide others with the hope they need!
© 1992-2023 Messenger International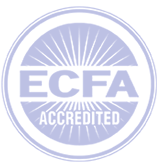 Messenger International is a 501(c)(3) tax-exempt organization. Your contribution over and above the fair market value of any goods or services received is tax deductible as allowed by law in the United States.